In-Home Consultation
$125 / 1 hour
Don't know where to begin? Why not start here? This consultation gives us a great overview of what you have and don't have in your wardrobe. It gives me a snapshot of who you are, and where we want to go with your image. Be prepared to get excited about the possibilities!
A perfect starting point! I meet you at your home for this fun, interactive discussion!
External Image Assessment Consultation
Assessment of current wardrobe (I actually get into your closet to review!) Closet editing not included.
Internal Image Assessment (this helps me better understand YOU and how you want to start showing up!)
Benefits
Creates a clear starting point in your image transformation
Assesses what you need and don't need to align with how you want to show up.
Highly productive & efficient resulting in a comprehensive overview & strategy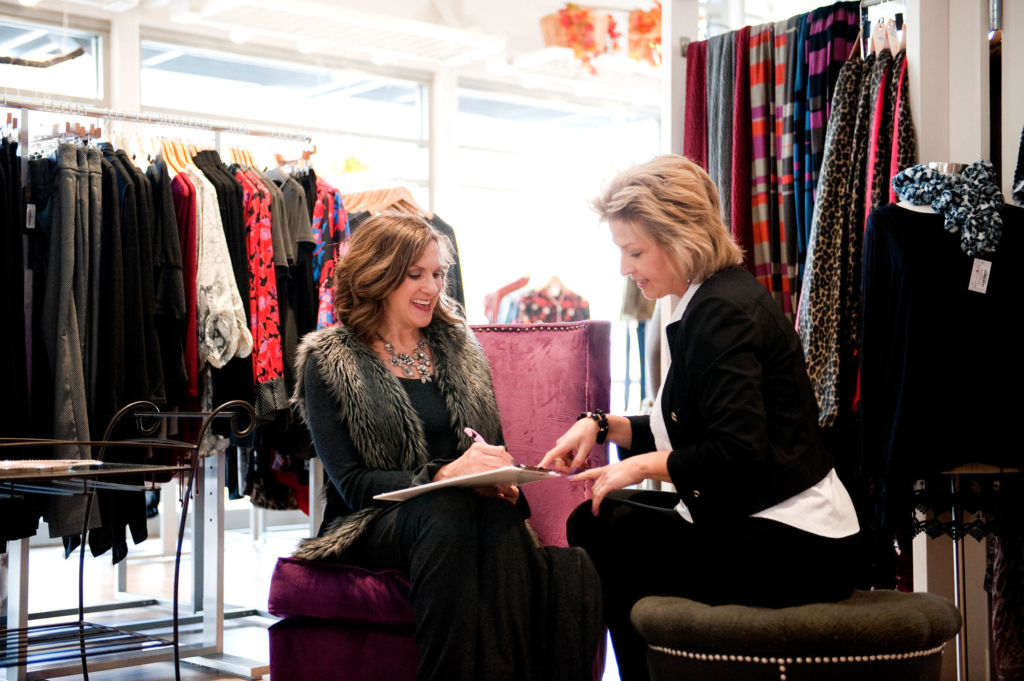 Wardrobe Editing & Organizing
$497 / up to 4 hours
You have tons of clothes in your closet. Some you haven't worn in years. Sound familiar? I bring a fresh eye to the clothes you already own and work with you to determine what you have, what you need to give away, and what clothes and accessories you need to enhance and update your wardrobe.
Before we start, I help you to establish criteria about what stays and what goes. Working through your closet piece by piece, I help you organize your clothes, putting those that stay back into your closet in a uniform manner, like items with like items, from darkest to lightest. When your clothes are organized, the process is repeated with shoes and accessories. The result is a beautiful aligned closet that makes choosing daily outfits a breeze and a lot of fun!
Educational—learn how to edit your wardrobe with my one-on-one guidance
Coaching (dos and don'ts!)
Piece by piece edit
Closet arranged by style & color
Separate: Keep—Donate—Throw Away Piles
Preparation of BASIC shopping list
Benefits
Makes getting dressed every day easy
Love everything in your closet!
You know how to coordinate outfits
You look forward to getting dressed every day
You feel confident in the outfits you choose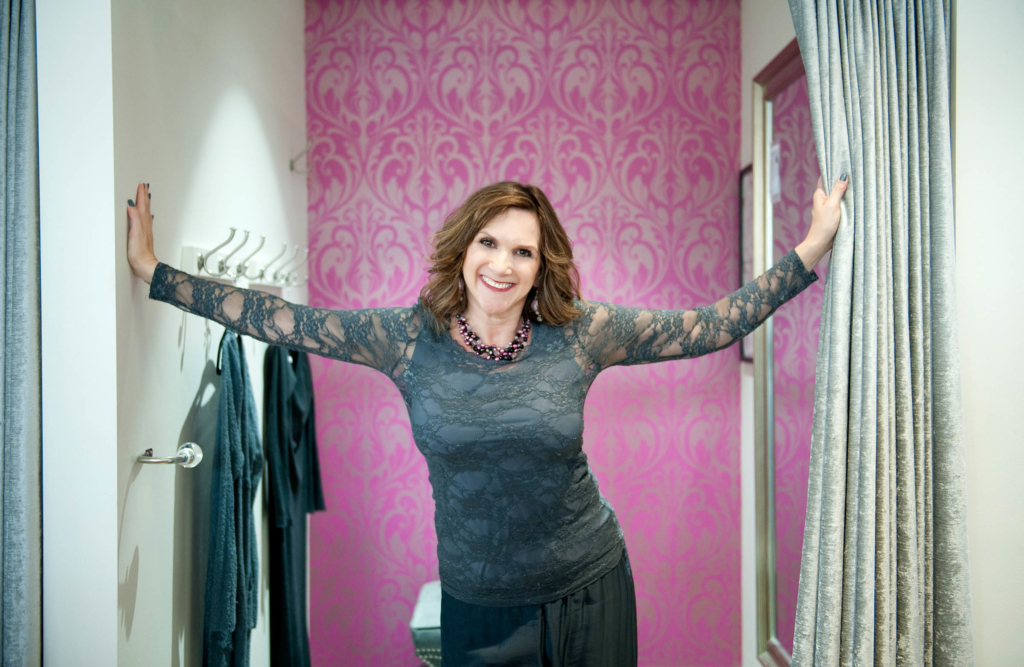 Wardrobe Editing + Organizing, Plus Personal Shopping Excursion
$747 / up to 4 hrs. editing and organizing and 2 on-site hours of guided customized shopping experience ('Look Book' visual reference guide additional)
Looking at what you already have in your closet, I work with you to create a shopping list of items needed to enhance your existing wardrobe. This is usually a few pieces that will tie everything together like a belt, jacket, pair of shoes or an accessory in a trendy color. Only rarely does someone need an entirely new wardrobe.
With list in hand, the next step is the shopping trip. Whether it is your favorite store or mine (and I will share my reasons) I believe in shopping smart and keeping to a budget. During the trip, I'll keep us focused on the list so that our time together is efficient, strategic and fun. My criteria for purchasing items is:
Does it go with three to five things you already own, your new clothes, or both?
Can you wear it three seasons of the year?
Does it make sense?
Often, my clients remark that they would have never thought to put certain outfits together. To help clients mix up their looks, I create 20 to 25 different outfits, mixing and matching your wardrobe pieces. My ultimate goal is to help you discover new ways of wearing clothes rather than doing what you've always done. As I put new outfits together, I'll take pictures to create a personalized 'Look Book' for you to easily refer back to.
Preparation of Strategic Shopping Agenda
Establish a budget
Store selection based on budget & style
Meet at store location
Make selections based on strategic shopping list and existing wardrobe
Finding the BEST deals!
Keeping us on track and on task and only buying what makes sense
I am your Personal Style Coach in the dressing room
BONUS: Strategic Shopping List (locations, colors, deals, price points, coupons, style, coordination)
Benefits
Confidence that you made smart choices!
Extraordinary value in time and $$ savings!
When applicable, discount offers will be applied
Extra attention from store staff (because of connections with Caryn)
Fit the clothes to your body, not your body to the clothes
Feeling great about where you are right now in your clothes
Extreme value in coordination with existing wardrobe
*Invaluable 'Look Book' visual reference guide additional fee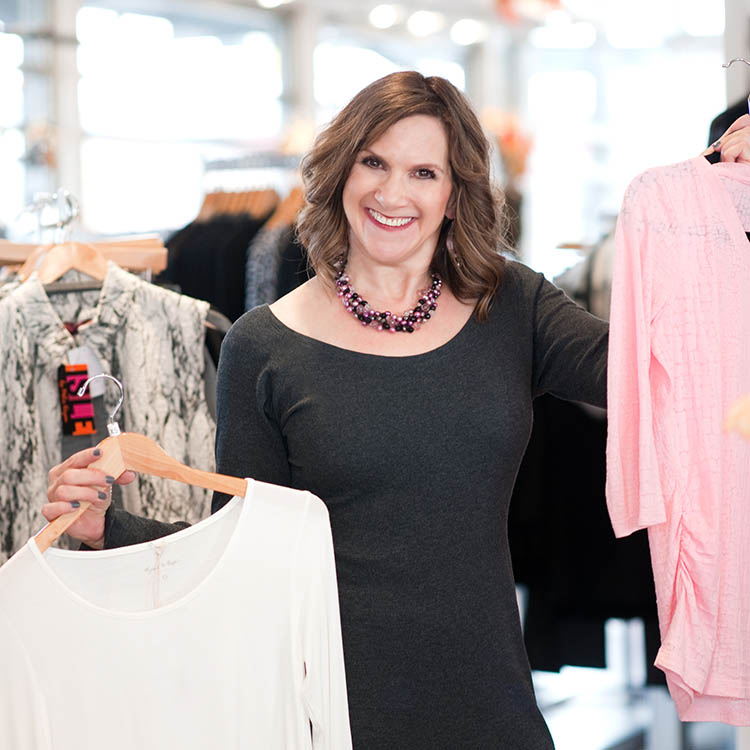 Seasonal Coordination
$197 / 1.5 hours of seasonal coordination for spring–summer or fall–winter
Change of season around the corner? Closet full of clothes and 'nothing to wear?' Wondering what the fresh styles of the new season are? Let's fill in the gaps! Let's schedule some time in your closet to coordinate your existing wardrobe with seasonal picks. With my keen sense of style, I'll create outfits with matching shoes, jewelry, scarves and purse.
Wardrobe assessment overview
Up to 10 outfit coordinations
'Look Book' reference guide photo shoot
BASIC shopping list
Benefits
Freshly coordinated outfits for the new season
Updated, current looks to choose from
"What's missing?" list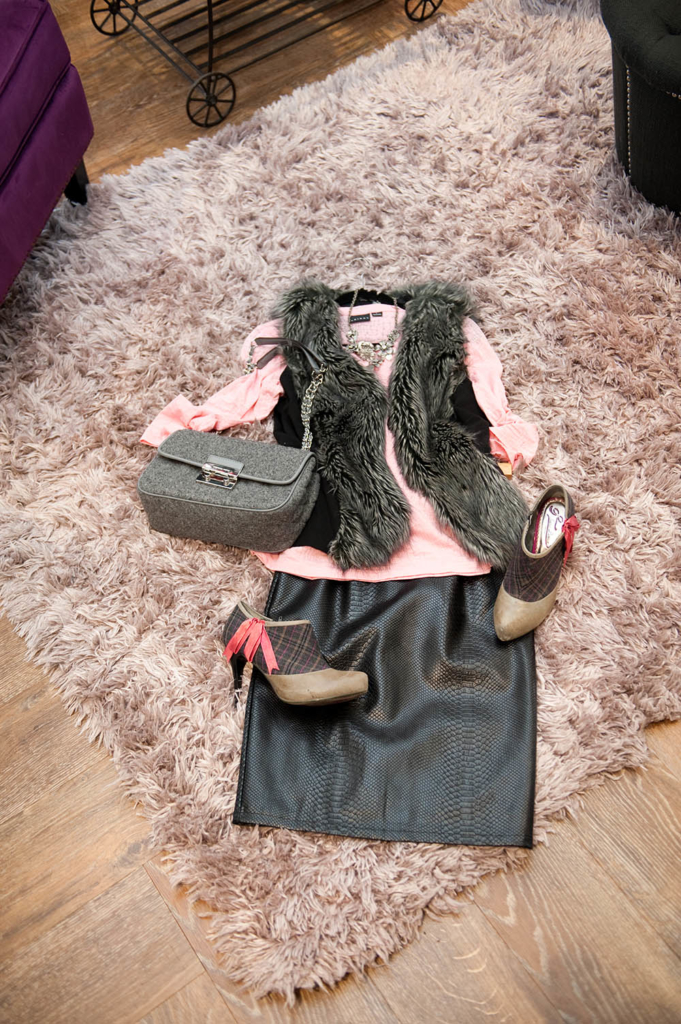 Showcase Package (BEST value!)
$997 / service over several days
A Value-Added Combo! Includes "In-Home Consultation, "Wardrobe Editing and Organizing" and the "Personal Shopping Excursion .. PLUS a mini portrait shoot! ('Look Book' visual reference guide additional)
A La Carte Services
'Look Book' Visual Reference Guide
$197 – for a powerful visual reference guid of 18-20 coordinated outfits!
Special Occasion Group Shopping
ONLY 3 SLOTS AVAILABLE: $197 / 2 hours.
Weddings, vacations, black tie affairs, proms and business events call for that special look. Are you ready? I offer special occasion shopping to find the perfect attire for your events and trips and feel amazing!
Date and time predetermined (recommended $300 shopping budget). BONUS: special celebration goodie bag!
Special Occasion Individual Shopping
PRIVATE: $450 / 2 hours. [Current client VIP rate: $397 includes lunch!]
Packing for Your Trip
If you are planning a business trip or vacation, I'll visit your home to help you select outfits that fit you well, feel good, and are perfect for the occasion.  With your itinerary in hand, I focus on choosing the right outfit for each event or outing including: business meetings, cocktail parties, themed parties, formal dining as well as casual. I love packing! And as a packing expert, I mix and match your clothing so that, when possible, all of your clothes fit in one carry on!